I'm Dinis Peixoto, a Senior Machine Learning Engineer at Checkout.com based in Portugal. 🇵🇹
I consider myself an eager to learn person, always with a learn-by-doing philosophy in mind. I really like to feel challenged as it enables me to learn new things and improve my problem-solving skills.
I truly believe that teaching is one of the best ways to learn, that's why I'm currently mentoring python and csharp at exercism.io, after several years of teaching computer science-related subjects to young people at Coderdojo.
The challenges that come with designing, building, and scaling machine learning systems is something that fascinates me. I'm deeply involved in the whole machine learning development lifecycle, especially when it comes to ensuring systems have MLOps best practices in mind.
Last but not least, I'm a formula 1 🏎 and skateboarding 🛹 enthusiast, who loves going to the gym every weekday 🏋️‍♂️.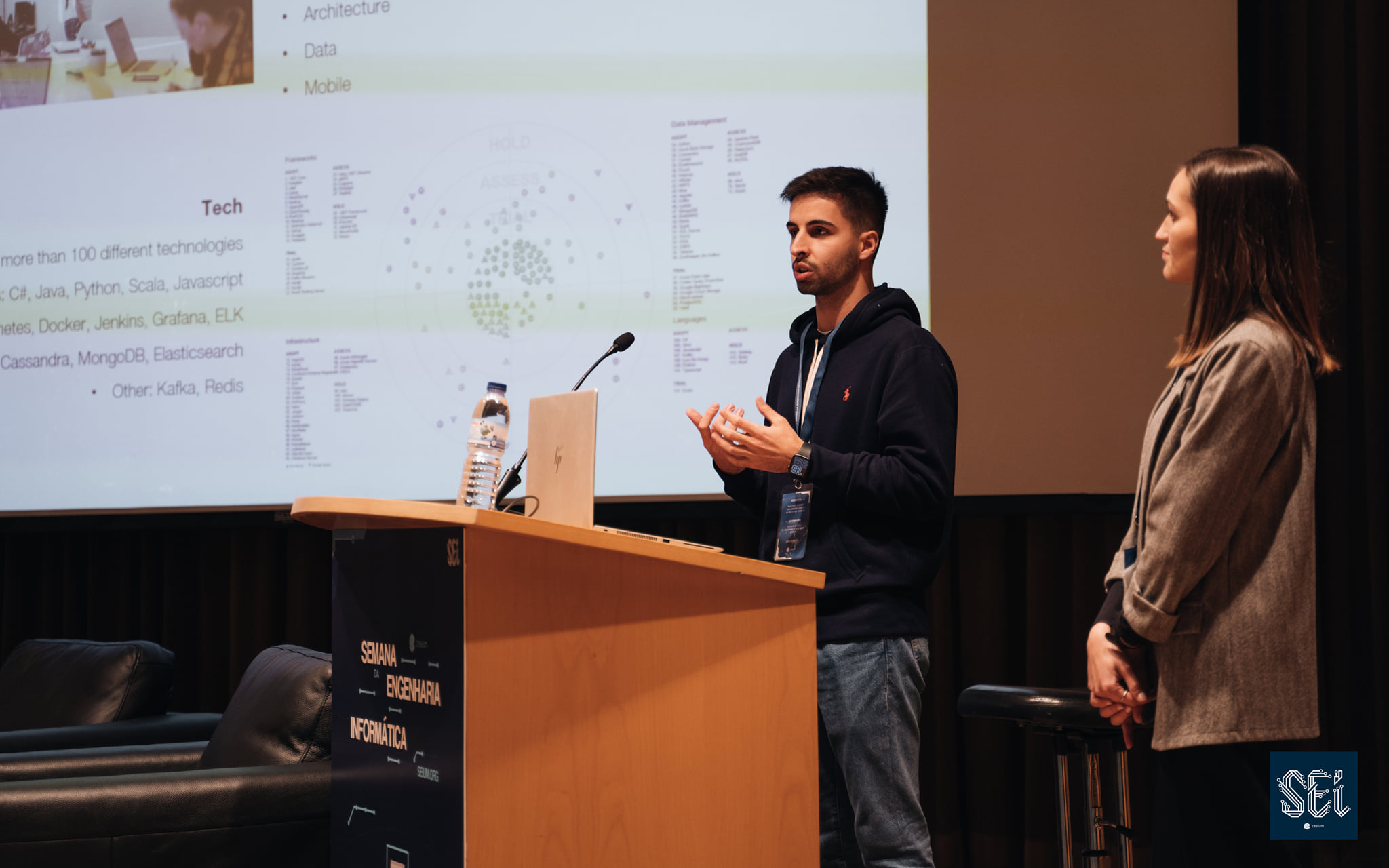 Giving a talk at SEI, University of Minho 2022
💻 Projects
📚 Books
List of books that I've read or am still reading:
👨‍💻 Experience
👨‍🎓 Education
More on my resume.
---